The "Dolly Vardens" (Julia & Carma), the "Sockeyes" (Barb & Diana) and the "Cohos" (Khari and Melissa)
A little after race posing:)
Carma playing her part as "Dolly Varden."
"Dolly" is always camera ready.
Julia getting ready to show the crowd how "Dolly" races a relay:)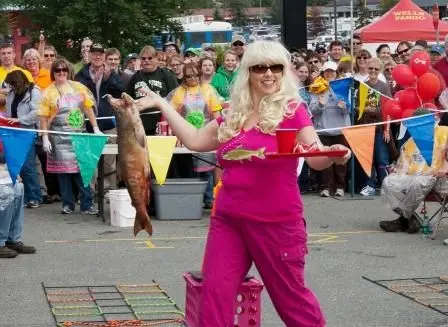 "Dolly" does it with style. No running in heals!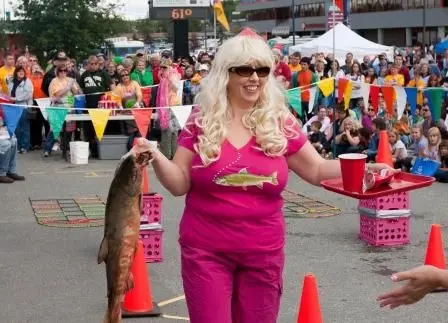 "Dolly" getting to hand-off to "Dolly."
"Dolly" is showing that salmon what is up.
Melissa happily waiting for her turn.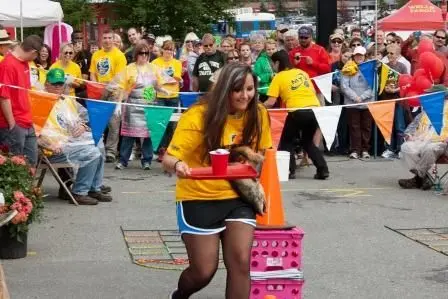 Khari-the "Virgin Alaskan." Her first time carrying a salmon:)
Khari's shirt was disgusting!
Melissa knows how to carry a salmon. Alaska chic!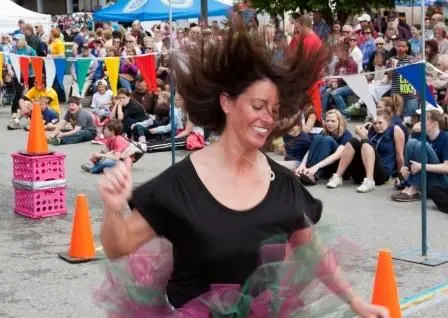 Barb dancing in her tutu as she waits for her turn:)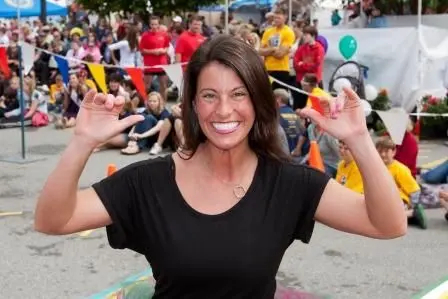 Bring it on!
Look at Diana beating that guy back there. "You go Diana!"
Haha, beat those racing skills.
Yes, we had way too much fun!!